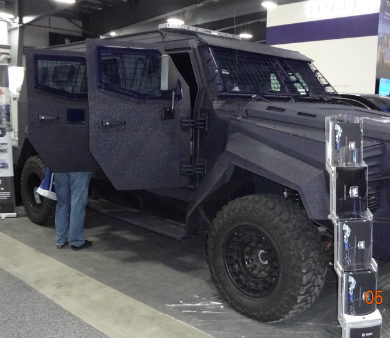 A deal by a Canadian company to export armoured personnel carriers to Azerbaijan and set up a joint production of these military-style vehicles in the oil-rich former Soviet republic is once again raising questions about the efficacy of Canada's defence export controls. Toronto-based INKAS Armored Vehicle Manufacturing has signed a deal with Azerbaijan's interior ministry under which the company has already delivered "a few" Canadian-made armoured personnel carriers (APCs). The privately owned company has also set up a joint venture with an Azerbaijani firm to produce APCs in Azerbaijan,…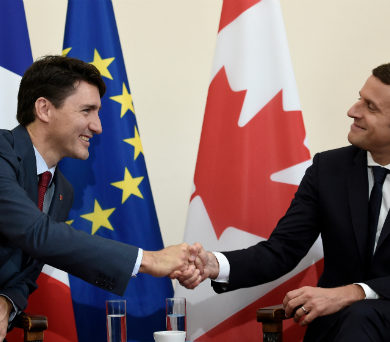 Similar in age and both telegenic, the leaders of Canada and France have formed a fast friendship. Some observers say Canadian Prime Minister Justin Trudeau and French President Emmanuel Macron need one another to face US President Donald Trump at events like the G20. Montreal (dpa) – When G20 leaders meet in Hamburg later this week, many observers will be watching the budding 'bromance' between France's newly elected President Emmanuel Macron and Canadian Prime Minister Justin Trudeau. The G20's two youngest leaders – Macron is 39, Trudeau 45 –…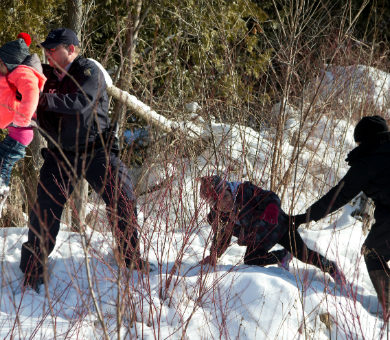 An increase in the number of asylum seekers arriving in Canada from the US has those north of the border looking closely at Donald Trump's immigration policies. Canadian politicians are at loggerheads about how to deal with the new flow of migrants. Montreal (dpa) – It's not a spring flood yet but it is a rising tide that has officials in Canada's capital, Ottawa, worried. The growing number of asylum seekers crossing illegally from the United States into Canada has Canadian leaders concerned that they might…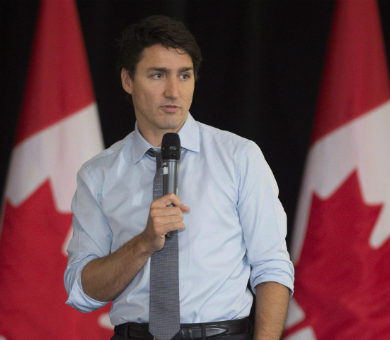 Trade is likely to top the agenda when Justin Trudeau meets Donald Trump for the first time on Monday, with the Canadian premier also under pressure to stand up to the new US president on immigration and human rights. Montreal (dpa) – When Canadian Prime Minister Justin Trudeau steps off his plane in Washington on Monday for his first meeting with President Donald Trump, he'll need to marshal every ounce of his considerable charm to win over his new southern neighbour. He might also need to…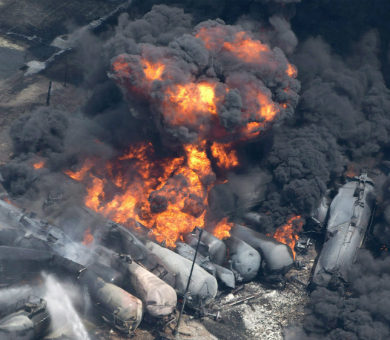 A long train brimming with crude from one of North America's burgeoning shale oil fields derailed and exploded on July 6, 2013, in a sleepy Quebec village, killing 47 people. On the anniversary of the conflagration in Lac-Megantic, safety improvements in flammable rail freight remain slow to implement, while the amount of oil on the tracks soars further.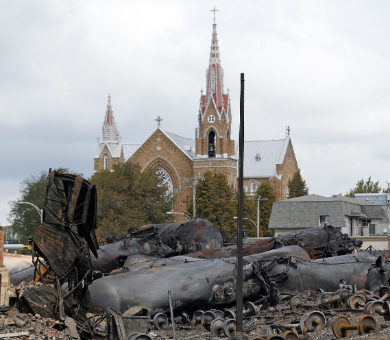 Maude Verreault owes her life to a cigarette.
The 36-year-old waitress at Musi-Cafe restaurant in central Lac-Megantic was taking a short smoking break last Saturday night when a runaway tanker-train careened into the town and exploded near where she was standing.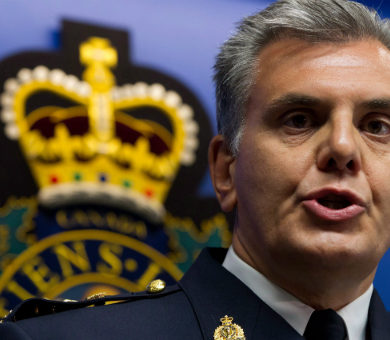 Canadian authorities charged two people Tuesday in an "al-Qaeda-inspired" plot to bomb Canada Day celebrations at the provincial legislature in Victoria, British Columbia.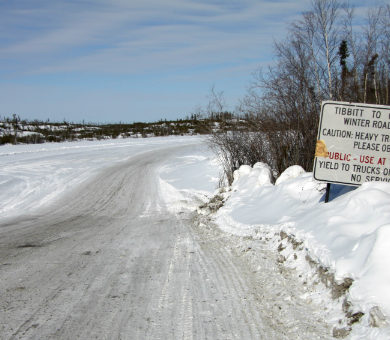 A late March blizzard has finished blowing over much of Canada's Northwest Territories and Ron Near's job just got more interesting.
A retired Royal Canadian Mounted Police officer, Near is in charge of the world's longest ice road that connects Yellowknife, the territorial capital, to three diamond mines: Ekati, Diavik and Snap Lake.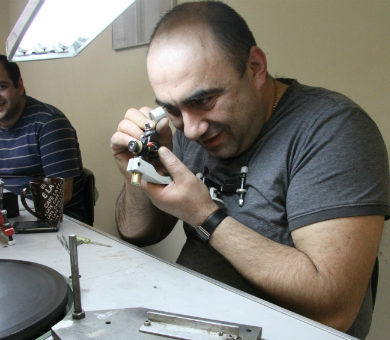 Matevos Harutyunyan has to fly across Canada from Yellowknife, the capital of Northwest Territories, to Montreal to do what he loves the most.
Harutyunyan is an expert diamond cutter and polisher but ever since the Arslanian Cutting Works factory in Yellowknife shut its doors two years ago, the only chance he gets to practice his beloved craft is during short visits to Montreal.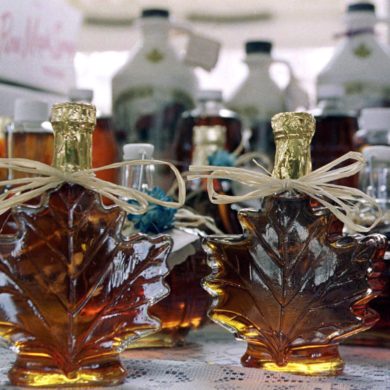 The largest known heist ever of sweet and expensive maple syrup oozed a step closer to solution on Tuesday as Canadian police arrested three suspects.
Sergeant Claude Denis, spokesman for the Quebec provincial police, said the hunt for an estimated 3 million kilograms of stolen syrup took police investigators to neighbouring Ontario, New Brunswick and north-eastern United States.