Toronto Mayor Rob Ford refused to resign Tuesday despite admitting to crack cocaine use "in drunken stupor" and a growing chorus of voices calling on him to step down.
"For the sake of the taxpayers of this great city, for the sake of the taxpayers, we must get back to work immediately," he told a news conference Tuesday afternoon.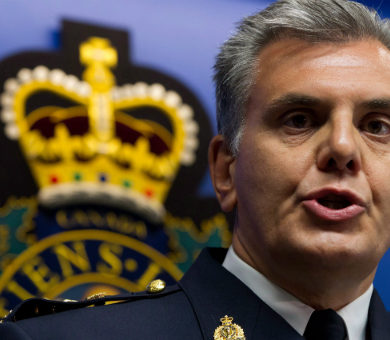 Canadian authorities charged two people Tuesday in an "al-Qaeda-inspired" plot to bomb Canada Day celebrations at the provincial legislature in Victoria, British Columbia.
London/Ottawa (dpa) – Canadian Foreign Minister John Baird sought to downplay a deal with Britain to share diplomatic missions abroad amid a chorus of criticism of the plan from opposition parties and former diplomats. Speaking at a joint press conference with British Foreign Secretary William Hague, Baird called the deal with Britain an "administrative" agreement. The agreement is expected to involve countries where Britain has diplomatic missions and Canada does not or vice versa.
Royal Canadian Mounted Police investigators Friday executed search warrants at the headquarters of multinational engineering giant SNC-Lavalin in Montreal, which has been under scrutiny for its ties to the deposed Libyan regime of Moamer Gaddafi.
WORLD BRIEFINGS By Levon Sevunts THE WASHINGTON TIMES November 22, 2005 MONTREAL – As the United States fortifies its southern border, Canada has extended the welcome mat to Mexican immigrants frustrated by U.S. restrictions and dreaming of a better life north of the 49th parallel. About 50,000 Mexican natives are living in Canada permanently. Another 10,000 visit Canada each year to study, and about 200,000 arrive as tourists. Mexicans can enter Canada legally just by showing a passport, rather than enduring the long, expensive process…
Charged with insulting Turkish identity and army, controversial author faces jail time By Levon Sevunts THE GLOBE AND MAIL Tuesday, October 4, 2005 When Dora Sakayan first published her grandfather's diary in Montreal, she had no inkling that 10 years later it could land someone a half a world away in court, facing as much as two years in jail. But then, she never dreamed that her grandfather's diary, an eyewitness account of the events in which several members of his family perished, along with…