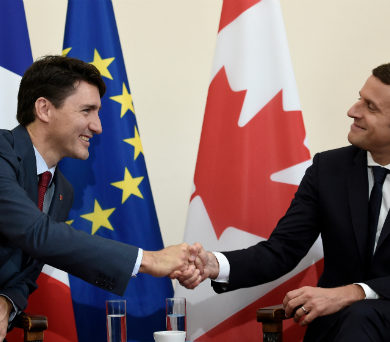 Similar in age and both telegenic, the leaders of Canada and France have formed a fast friendship. Some observers say Canadian Prime Minister Justin Trudeau and French President Emmanuel Macron need one another to face US President Donald Trump at events like the G20. Montreal (dpa) – When G20 leaders meet in Hamburg later this week, many observers will be watching the budding 'bromance' between France's newly elected President Emmanuel Macron and Canadian Prime Minister Justin Trudeau. The G20's two youngest leaders – Macron is 39, Trudeau 45 –…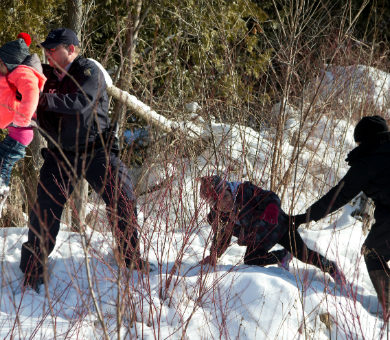 An increase in the number of asylum seekers arriving in Canada from the US has those north of the border looking closely at Donald Trump's immigration policies. Canadian politicians are at loggerheads about how to deal with the new flow of migrants. Montreal (dpa) – It's not a spring flood yet but it is a rising tide that has officials in Canada's capital, Ottawa, worried. The growing number of asylum seekers crossing illegally from the United States into Canada has Canadian leaders concerned that they might…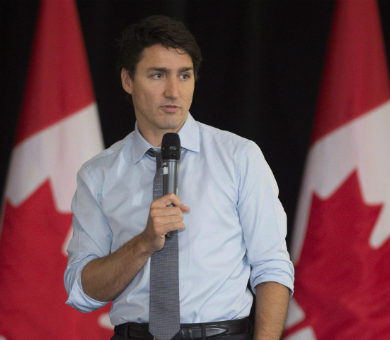 Trade is likely to top the agenda when Justin Trudeau meets Donald Trump for the first time on Monday, with the Canadian premier also under pressure to stand up to the new US president on immigration and human rights. Montreal (dpa) – When Canadian Prime Minister Justin Trudeau steps off his plane in Washington on Monday for his first meeting with President Donald Trump, he'll need to marshal every ounce of his considerable charm to win over his new southern neighbour. He might also need to…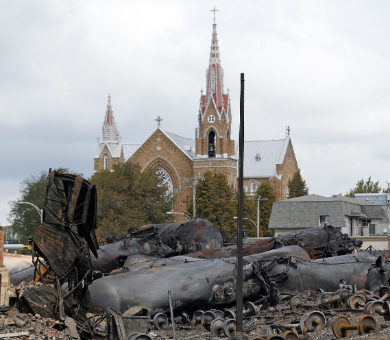 Maude Verreault owes her life to a cigarette.
The 36-year-old waitress at Musi-Cafe restaurant in central Lac-Megantic was taking a short smoking break last Saturday night when a runaway tanker-train careened into the town and exploded near where she was standing.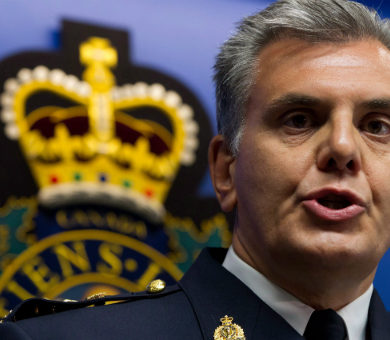 Canadian authorities charged two people Tuesday in an "al-Qaeda-inspired" plot to bomb Canada Day celebrations at the provincial legislature in Victoria, British Columbia.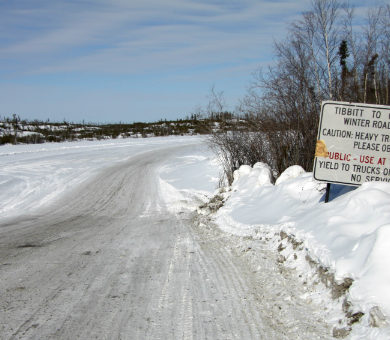 A late March blizzard has finished blowing over much of Canada's Northwest Territories and Ron Near's job just got more interesting.
A retired Royal Canadian Mounted Police officer, Near is in charge of the world's longest ice road that connects Yellowknife, the territorial capital, to three diamond mines: Ekati, Diavik and Snap Lake.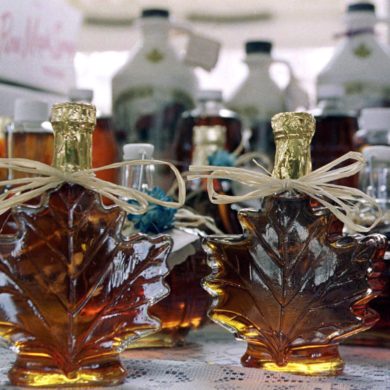 The largest known heist ever of sweet and expensive maple syrup oozed a step closer to solution on Tuesday as Canadian police arrested three suspects.
Sergeant Claude Denis, spokesman for the Quebec provincial police, said the hunt for an estimated 3 million kilograms of stolen syrup took police investigators to neighbouring Ontario, New Brunswick and north-eastern United States.
Joelie Sanguya raised his axe, paused for a moment, then with a swift blow swung it at the frozen seal carcass.
Behind him a chorus of hungry sled dogs filled the arctic air with a cacophony of excited howling and barking in anticipation of a well-deserved dinner.
Montreal – Canadian Prime Minister Stephen Harper, buoyed by gains in Tuesday's parliamentary elections, promptly announced an ambitious plan to tackle the financial crisis that has ravaged the neighbouring United States and now threatens Canada. Harper, among the first world leaders to face voters since the ongoing economic panic started last month, said Wednesday that he intends to make the financial crisis a priority this week during talks with European Union leaders. Speaking to reporters at a press conference in Canada's oil capital, Calgary, Harper…