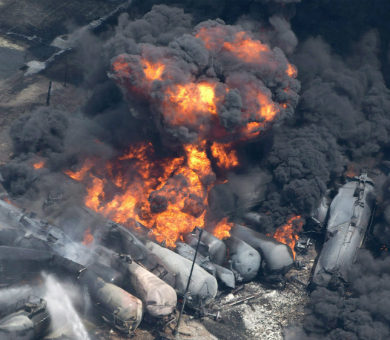 A long train brimming with crude from one of North America's burgeoning shale oil fields derailed and exploded on July 6, 2013, in a sleepy Quebec village, killing 47 people. On the anniversary of the conflagration in Lac-Megantic, safety improvements in flammable rail freight remain slow to implement, while the amount of oil on the tracks soars further.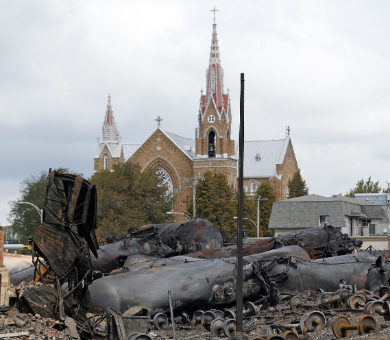 Maude Verreault owes her life to a cigarette.
The 36-year-old waitress at Musi-Cafe restaurant in central Lac-Megantic was taking a short smoking break last Saturday night when a runaway tanker-train careened into the town and exploded near where she was standing.