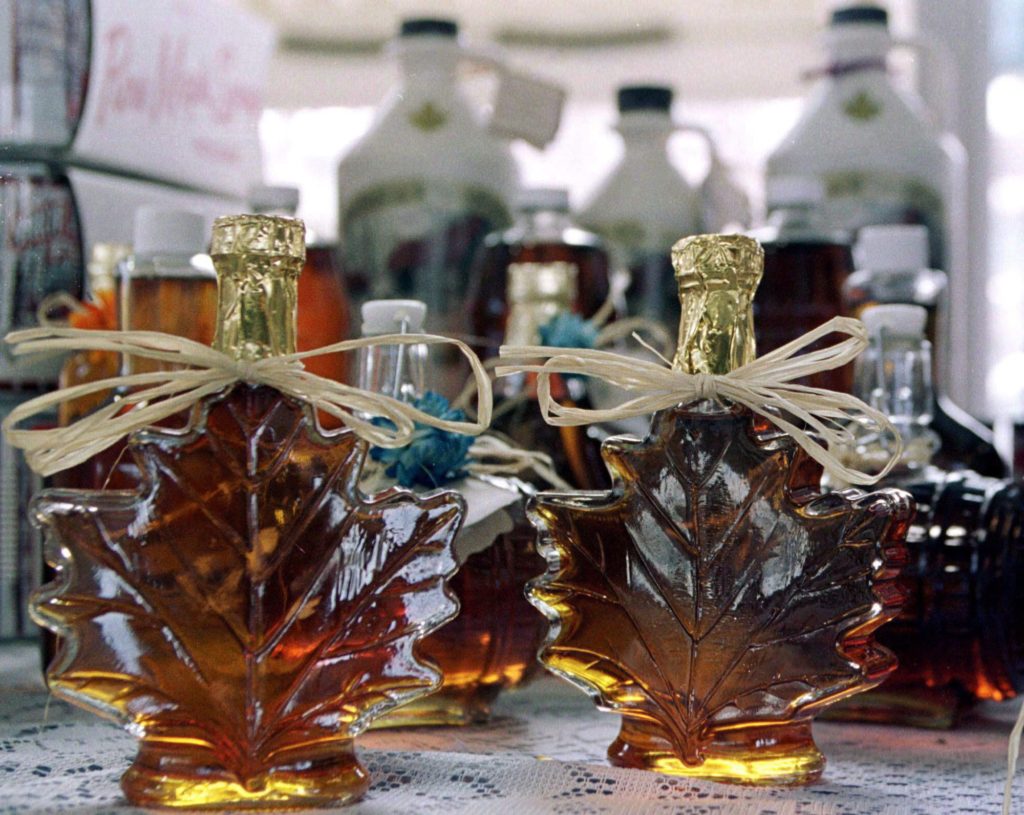 Montreal (dpa) – The largest known heist ever of sweet and expensive maple syrup oozed a step closer to solution on Tuesday as Canadian police arrested three suspects.
Sergeant Claude Denis, spokesman for the Quebec provincial police, said the hunt for an estimated 3 million kilograms of stolen syrup took police investigators to neighbouring Ontario, New Brunswick and north-eastern United States.
Police had recovered almost two-thirds of the missing syrup, and were still looking for another five suspects, police said.
The precious substance sells for more than many high-priced wines, fetching up to 40 dollars a litre or more. It's a favourite on breakfast dishes like waffles and pancakes.
The theft took place between August 2011 and July 2012, when the suspects siphoned off 9,600 barrels of maple syrup valued at between 15 and 20 million dollars, from a warehouse in Saint-Louis-de-Blandford, about 100 kilometres south-west of Quebec City.
To cover up the deed, they filled the empty barrels with water.
"What's incredible is they used ordinary gardening hoses to siphon off the syrup from barrels," said Pierre Rheaume, a spokesman for the federation representing Quebec maple syrup producers.
Authorities became aware of the heist in August 2012, when a routine inventory at the warehouse discovered the theft, said Simon Trepanier, interim head of Federation of Quebec Maple Syrup Producers.
Trepanier rushed to reassure maple syrup lovers that the supply was safe despite the theft, thanks to Canada's "strategic reserve."
"The strategic reserve of maple syrup, about 46 million pounds, is warehoused in three separate locations and we are certain that we can meet global demand despite the theft," Trepanier said.
It is believed that French settlers were introduced to maple syrup in early 17th century by Algonquin tribes who taught the settlers to collect sap from maple trees in early spring.
The French settlers perfected this technique by introducing spouts that are bored into the maple trees and metal boilers to process the sap and create the syrup.
Author: Levon Sevunts