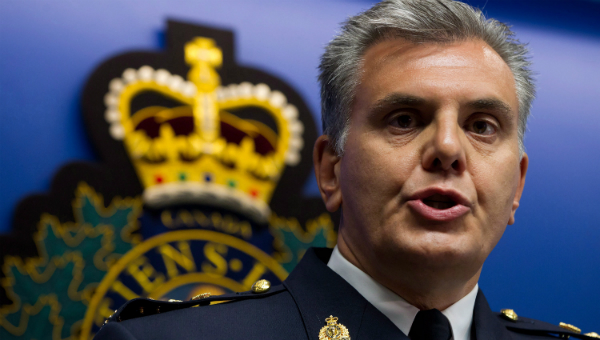 Montreal (dpa) – Canadian authorities charged two people Tuesday in an "al-Qaeda-inspired" plot to bomb Canada Day celebrations at the provincial legislature in Victoria, British Columbia.
John Stewart Nuttall, 39, and Amanda Marie Korody, 30, were arrested Monday, on Canada's 146th anniversary, in Abbotsford, about 67 kilometres south-east of Vancouver. They face charges of knowingly facilitating a terrorist activity and making or possessing an explosive device.
The Royal Canadian Mounted Police, which led the investigation, said the pair took steps to build bombs using pressure cookers, in a technique similar to the explosive devices used in April's Boston Marathon attack.
"These individuals were inspired by al-Qaeda ideology," RCMP Assistant Commissioner James Malizia said. "Our investigation demonstrated that this was a domestic threat without international linkages."
RCMP Assistant Commissioner Wayne Rideout said the Canadian-born suspects, both from the Vancouver suburb of Surrey, were self-radicalized, "took steps to educate themselves and produced explosive devices designed to cause injury and death."
Evidence photos released by the RCMP showed a pressure cooker with rusted nails inside, as well as boxes of nuts and bolts.
The devices were planted outside the British Columbia legislature, where crowds were expected to gather Monday for Canada Day celebrations, Rideout said.
"These devices were completely under our control. They were inert and at no time represented a threat to public safety," Rideout said.
Police said the investigation, dubbed Project SOUVENIR, was carried out by the RCMP-led Integrated National Security Enforcement Team. It began in February following a tip from Canada's domestic spy agency.
The Vancouver Sun reported that Nutall has a 2010 conviction for possessing a weapon for a dangerous purpose.